25/10/13, 09:29
Thanks: 4,580

Thanked 24,187 Times in 2,280 Posts

Groans: 2

Groaned at 12 Times in 11 Posts

Mentioned: 22 Post(s)

Captain America: The Winter Soldier İlk Fragman ve Poster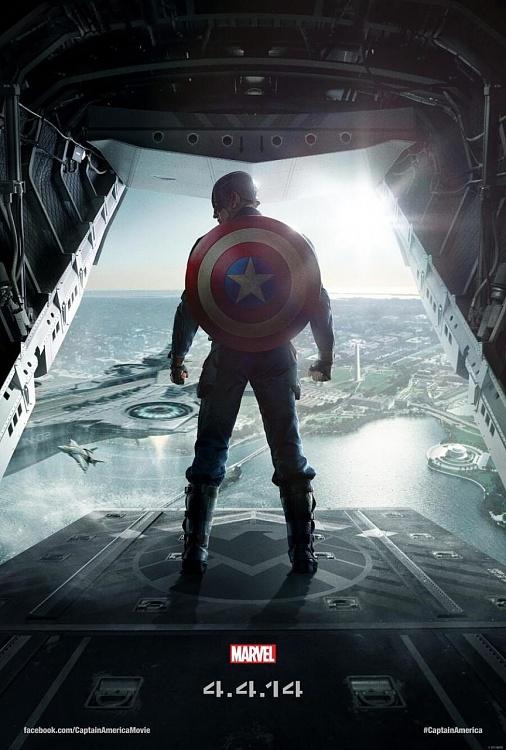 "Bazen daha iyi bir dünya kurabilmek için eskisini yıkmak gerekir ve bu da düşman kazandırır."

Sonunda Captain America: The Winter Soldier filminin ilk fragmanı yayınlandı. Çizgi roman filmlerinin aksiyonuyla birleşmiş harika bir politik gerilim filmine benziyor. Fragmandaki aksiyon sahneleri oldukça inanılmaz. Captain America'nın helikopterden atlayışı, asansör sahnesi ve The Winter Soldier'ın kısmen göründüğü sahneler sadece bunlardan bazıları. Ayrıca film günümüz dünyasını yansıtıyor. Peki Steve Rogers neden günlük giysilerinin içindeyken bile kalkanını yayında taşıyor? İzleyin ve görün.

Christopher Markus ve Stephen McFeely tarafından senaryosu yazılan Captain America: The Winter Soldier filmi Anthony & Joe Russo tarafından çekildi. Chris Evans yeni ve güçlü bir düşman ortaya çıktığında modern hayata ayak uydurmak için hala çabalayan Captain Amerika karakteri ile yine karşımızda olacak. Scarlett Johanson bu filmde de S.H.I.E.L.D. ajanı Natasha Romanoff rolünde olacak. Anthony Mackie, Emily VanCamp, Robert Redford, Frank Grillo ve Sebastian Stan ise filmde yer alan diğer oyunculardan bazıları.

Gelecek ilkbahar 4 Nisan 2014 tarihinde Disney, Marvel'ın devam filmini sinemaseverlerin beğenisine sunacak.